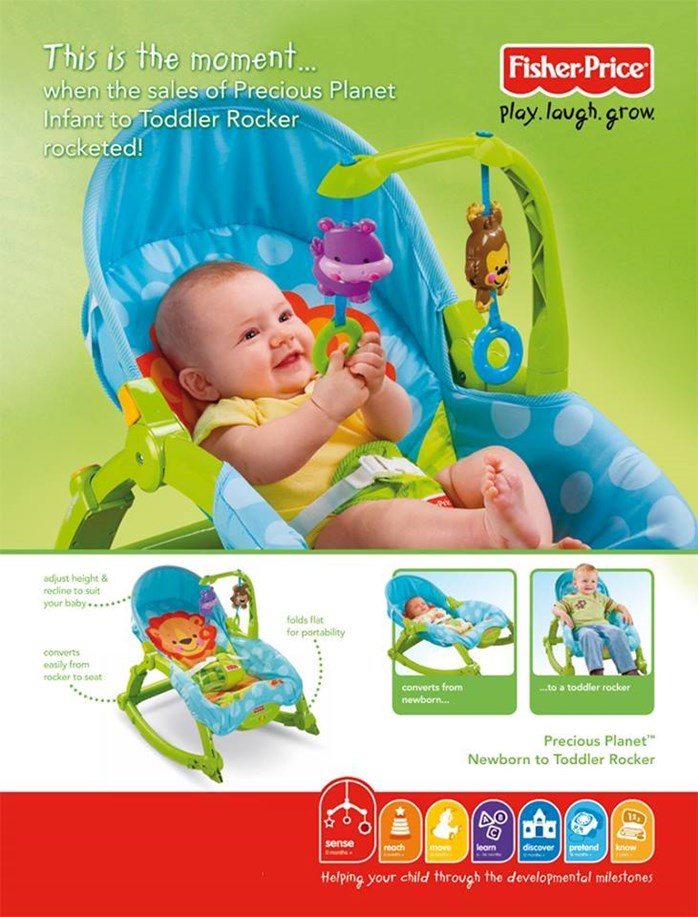 LOW-PROFILE FRAME,APPROPRIATE FOR NEWBORN ( CAN BE EXTENDED AS BBAY GROWS ! )
CALMING VIBRATIONS SOOTHE BABY LIKE A RIDE IN THE CAR!
REPOSITION SEAT CLOSER TO TOY BAR FOR INTERACTIVE PLAY
BIRDIE PLUG-IN TOY SITS WITHIN REACH OF BABY.DETACHES FOR TAKE-ALONG PLAY !
BABY BATS AT HANGING TOY TO ACTIVATE FUN MUSIC !
TOYBAR SWINGS AWAY FOR NAPTIME
REMOVWABLE TOY BAR
FRAME EXTENDS TO HIGHER POSITION FOR TODDLER ROCKER OR STATIONERY SEAT !
**MAXIMUM WEIGHT OF CHILD FOR ROCKER 18KG
**NOT INC BATTERY